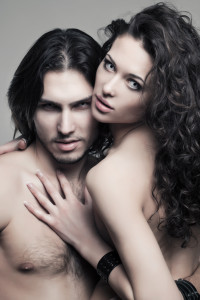 live streaming film The Space Between Us online
This beautiful couple wants to befriend you–but beware! The time-tested saying "Beauty Is Only Skin-Deep", applies here more than ever.
The beauty beneath your skin's surface is what they desire. The pulsating rhythm of your jugular–the swishing sound of your life source, is like a symphony to their ears. It summons their need to quench their thirst. Before your eyes, a metamorphosis takes place. As a skin-crawling snarl escapes their lips, crimson red eyes peer at you. Their open mouths reveal elongated fangs as they approach you from either side. A fear like no other encompasses you.
Then–it happens! These captivating creatures are beautiful no more. You silently pray that this is all a bad dream.